Minecraft Server Join One Of The Best Free Minecraft Servers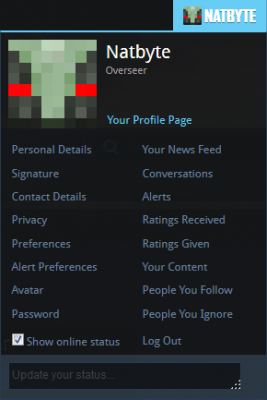 We have added a new feature to forums, it allows you to use your current Minecraft skins head as your forum avatar, as you can see mine being used in this news post!.
If you have already specified a custom avatar and wish to change this will explain how to update yours.
1. Select your user control panel by clicking on your username in the top right corner of the forum.
2. Now click on Personal Details menu option, when you are on the Personal Details page, you will see your current avatar, just click on this image to change your avatar.

3. Once you have clicked your current avatar, a window will open just select the Use Minecraft Avatar and enter your Minecraft user name in the box below, then click okay.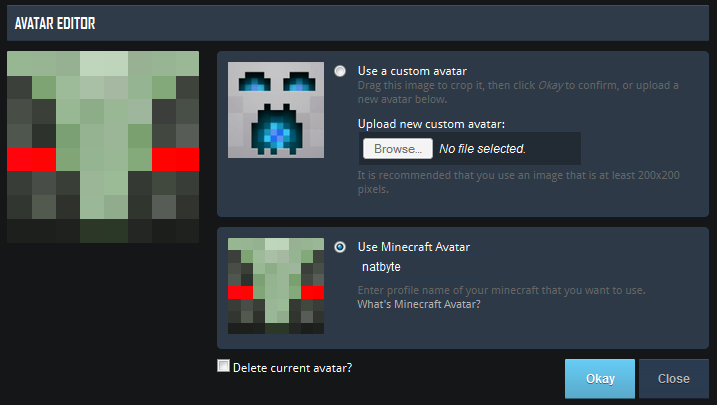 4. Your avatar will now match your Minecraft skin on the forums, if you update your skin in Minecraft it will also change automatically on the forums.

This week Mojang has announced that they will be teaming up with Telltale Games, makers of hit games such as Tales From The Borderlands, Game of Thrones, The Walking Dead, and many others to create Minecraft: Story Mode! This is not an addition to the game Minecraft, but rather a sequel. Let us look at what this exciting announcement will bring us in 2015!
Mojang has announced the following details:
Minecraft: Story mode will be a narrative-driven video game created by Telltale Games. It will be about Minecraft.
Mojang is collaborating with Telltale and members of the community to make Minecraft: Story Mode as Minecrafty as possible.
The first episode will be released some time in 2015, and will be available on Xbox consoles, PlayStation consoles, PC, Mac, iOS, and Android-based devices.
Minecraft: Story Mode will be released episodically, just like The Wolf Among Us, The Walking Dead, or the recent Tales from the Borderlands, which is another developer-collaboration series between Telltale Games and Gearbox Software.
We're not intending on creating an "official" story for Steve, or explaining the world of Minecraft in detail. It will be a cool game.
The Minecraft 2 thing was a joke. No really. It was a joke.
Can't wait until 2015 to get playing? This announcement game should keep you busy until then!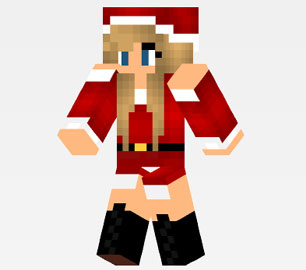 Let us congratulate HazelLove84 on being promoted to Administrator on the Survival Server.

​
Well done, thanks for all your effort and hard work so far!
Natbyte has set up three new sub domains for us so that we do not have to rely on tinyurl.com anymore, these are listed below.
mcf.minecraftserver.com
--> Links to our thread on minecraftforum.net.
apply.minecraftserver.com
--> Links to our application guide.
wiki.minecraftserver.com
--> Llinks to our information wiki.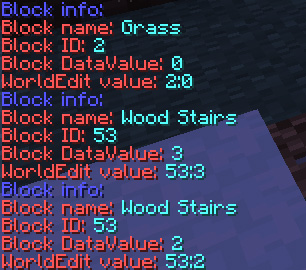 Just a quick update, the WorldEdit limits have been fixed and now work again under 1.7.9 so when you login you will be given the correct block limit for your rank, please remember if you are promoted your limit change is not instant and applys on the next server restart.
Disguises have also been fixed under 1.7.9
/skull
has now also been fixed for 1.7.9 and works correctly, however older skulls placed on earlier Minecraft versions may still display as a Steve head, these will need to be placed again to show the correct player head.
We have also added another custom coded plugin written by AquaXV, called 'WhatBlock' basically looking at a block you issue the command
/whatblock
or
/wb
and the following information will be displayed:

​
The new
/wb
command is available to all Constructors and higher ranks. This new command is especially useful for WorldEdit, if you have stairs and need to //set an area with them, you can use this to see what the WorldEdit value should be to make the stairs face a direction.
Also the new
/nightvision
plugin has an updated alias, for speed you can now use
/nv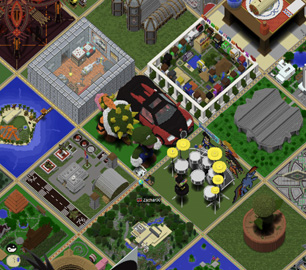 Creative now has a live dynamic map showing all of the plots, the map is still updating so expect missing areas to be filled in, and anything outside the border will be deleted in the next render pass, so we will have a nice neat square!
​
Please do have a browse I have already found some real hidden gems built by our talented creative players!
http://minecraftserver.com:8123/
Enjoy

Fancy having your very own pet, you can summon at will,
name
,
ride
and even wear on your head as a hat? If so the Pets package is for you!
Pets have been added to the server, this package can be purchased via the in game
/buy
command.
Now onto the pets! You can have any of the following as a pet, and these can be changed at anytime!
Bat, Blaze, Cavespider, Chicken, Cow, Creeper, Enderman, Horse, Irongolem, Mushroomcow, Ocelot, Pig, Pigzombie, Sheep, Silverfish, Skeleton, Snowman, Spider, Villager, Witch, Wolf, Zombie
All mobs, if they have a 'baby' version can also be your pet, the baby zombie pet is just soooo cute

Commands
Summoning Your Pet:
/pet
(petType)
- Creates a pet.
Data can be specified after the colon, with each value separated by commas e.g
/pet sheep:baby,orange
Pet names can be specified after a semi-colon.
Bukkit Colour Codes
are supported.
/pet sheep;&6Sheep
Names can be combined with data in the same argument:
/pet sheep:baby,orange;&6Sheep
Naming & Wearing Your Pet:
/pet
name
(new pet name)
- Set the name tag of your pet.
/pet name &eNatbyte's Pet
/pet
ride
- Ride your pet.
/pet
hat
- Set your Pet as a hat.
The above are the basics to get you started, for more in game help just type
/pet help