Minecraft Server Join One Of The Best Free Minecraft Servers
To those that aren't aware, the wiki has a new rule: Which is Rule 4.5. We've recently had some activity that involved autofishing, or basically programs/bots/hacks/etc where it involves fishing automatically without any human input. This can lead to obtaining items (sometimes rare) without any effort at all, since you're basically afk while the utility/program/whichever does it thing. The rule is stated as:
"
Fishing
bots tend to devalue items and just breaks the spirit of the game. Anyone caught doing this will be teleported to spawn. If needed, further consequences will follow. "
While those who are known to autofish will not receive any punishment before this rule was put in place, it is absolutely recommended that you cease all autofish activities at once, otherwise you'll be seeing spawn a lot more often than you should.
You will find the rule in full here:
http://www.minecraftserver.com/forum/wiki/server-rules/
Thank you.
TL; DR - Designers, Reavers, and Architects are now things on the server. Designers and Reavers are basically finished, and Architects just need an item shop and possibly one or two more goodies.
The good old standby of "people who make shit look good" and "people who build things that look good" is back with a slight twist! Do you have the skills to make the craft in mining actually work? Then apply with your build now! Applications are
COMMUNITY VOTED! -
You need to have 2/3rd's majority Yes versus No after two weeks of voting. Having more than 50/50 of staff+architects agree to your build works as well. (Minimums apply, we want at least 15 votes in 2 weeks to get an accurate representation of your build. As always, OS's have the final say)
That's right, you have TWO pathways of being accepted. Either one will get you there! If no one votes, just let people know!
If you want to be a reaver - a person who destroys old builds that are abandoned - you also need to apply AND be a designer first. Because of the complexity of the plugin we use for protection, we can't have everyone be a reaver, so its an upgrade path from the designer - you have to create before you can destroy

Architects are a special breed of designers or reavers who have gone above and beyond in their builds. We're talking "youtube-level" creations that we would want to put online for display. You MUST be a designer or reaver, and your application will be reviewed by the OS and other architects. We want a 2/3rds majority of a quorum of available people for this position.
More details regarding perks are in the wiki, as always. You can apply in the respective forum sections

Minecraft is an endless world of crafting, exploring mining, and uniting with players either sitting next to you on the couch, or from all ends of the globe. Virtually anything you put your mind to can be built as long as the technology behind it is simple, but that only goes for the vanilla game.

The modding community gives you access to a wide variety of game changing mods made by the community and are readily available free of charge. It is easy to say Minecraft is a world separate of ours, but what if I told you with the help of Verizon Wireless, our world is being merged with the wonderful world of Minecraft through the magic of mods? Take a look for yourself!


It has come to my attention that /workbench does not work for people who bought it at the perk shop. Try /wb instead.
How do you travel 24000 units in under 10 minutes? Use the Nether Highway!
How do you get your best friend to your house with no teleport? Use the Nether Highway!
How do you take your animals to a new place the easiest way? Use the Nether highway!
The Nether Highway is now here to cut down the time you need travel if you can not afford to make a stargate or run out of homes. As a bonus you can ever ride your horse there to make i even quicker. All you need to do to access it is to make a netherportal so that you can get to the nether.
P.S. There is a netherportal at spawn right next to the Perk Shop
The Highway is is located on X -2000 , 1000 , 0 , 1000 , 2000 or Z -2000, -1000 , 0 , 1000 , 2000 at a Height of 73
If you want your horse with you you have to push or pull it through a Nether Portal (You can not ride it through) (

Warning: Do not use a stargate they kill mobs trying to get through

)
You can make NetherPortals that always connect to each other. Look up the coords of the portal at your home and write them down. Then divide the X and Z by 8 and you will have the location were your nether portal needs to be. Example: If my portal is at x 800 and z 1600, then I need to place a nether portal at x 100 and z 200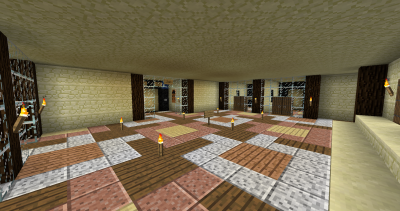 After the long wait: Hubs for personal use are here!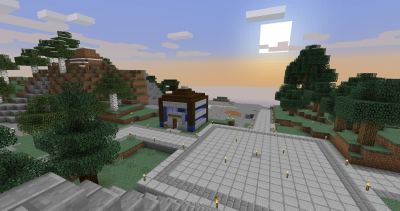 Why should i connect my stargate network to one of these hubs?
Having a portal in one of these hubs allows easy access to your region from spawn. Which is a big relief for people without the Tpahere perk.
How do i get a spot in these hubs?
To get a spot in a hub, just /mail the hub owner. Or, if it's an admin claim. Any
Admin
or
OS
How much will this cost me?
Just the price of creating a gate. There is no additional fee here.
----------------------------------------------------
Rules
-The "BOTM" system must be used. This can be found in the "FAQ" on the Portal-Hub network.
- Players must set up the stargates themselves.
- Players must keep their BOTM up to date and clearly visible.
- Only one booth per user. Across all hubs.
- If the BOTM is out of date then any other player may claim the booth in its current state.
----------------------------------------------------
Make sure to check out the FAQ on the "portal hub" network by spawn. That'll answer any questions you may have.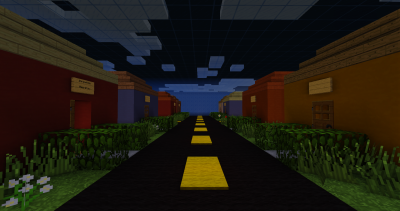 The long awaited Town Hub, built by Baerbros, has arrived. The portal to the town hub is located south of spawn, across from the event hub portal. Below are some questions and information.
What does the Town Hub allow me to do?
It allows Mayors that have created towns to have a portal leading directly from the hub to the town.
It enables players to easily discover and join new towns without the need to walk or fly there on their own.
I'm a Mayor, how can I get my town set up in the Town Hub?
You must ask an Administrator or an Overseer to get a portal placed in the Town Hub. They will ask you which house you want your portal to be located in.
The Administrator or Overseer will then set the portals up for you at no additional cost. It is required to already have a designated area for your stargate at your town, and the rule board must be placed within viewing distance of the gate.
What happens if I lose my Mayor rank or do not want my portal in the Town Hub anymore?
If you no longer wish to be apart of the Town Hub, or have lost your Mayor rank, please notify an Administrator or an Overseer as soon as possible. The Town Hub will most likely fill up rather quickly, so notifying us will make the process much smoother.
If you lose your Mayor rank, you must leave the Town Hub. No exceptions are made.
My portal is created. Now what?
Once your portal is finished and your rule board is approved, your town is now considered official. Enjoy!
Mojang's latest Minecraft conference, dubbed "Minecon 2015" (duh), has once again outdone itself as the largest gathering of a single game, bringing in over 10,000 attendees. Instead of solely Q&A sessions and various keynotes from developers and YouTubers alike, Mojang unveiled two highly anticipated products in much further detail this time around.

The first of those is Minecraft for HoloLens. Those in attendance at Minecon were able to watch close up how HoloLens works, and a few lucky fans even got to play with it themselves. If you are unfamiliar with HoloLens, here is the demo that was given at E3 2015.



The next thing unveiled was the trailer for the promising new narrative driven, episodic game brought to you by Mojang and Telltale Games. This game is titled Minecraft: Story Mode, and will follow the style of other TellTale Games' games such as Tales from the Borderlands and The Wolf Among Us. Even though the public had not received more details on what the plot of the game will actually be, the game still ended up leaving blocky gamers in fits of anticipation all around the globe. At Minecon 2015 in London, the trailer for Minecraft: Story Mode was released. Check it out below.



All in all, Mojang did not dissapoint with this years rendition of Minecon. Their brilliant idea of a game convention was unchanged and just as personal even under the new ownership of Microsoft.