Minecraft Server Join One Of The Best Free Minecraft Servers
This weekend, starting on Friday, April 28th, at 12pm CEST, everybody will have double claim block gain!
Instead of the regular 75 blocks per hour you will obtain 150 blocks per hour.
The increased gain will last until Monday, May 1st, 12pm CEST.

See you in the server!
Image courtesy of It's a craft !
Time for another snapshot update!

Previous snapshots leading to the introduction of 1.12 have been focused primarily on adding new features into the mix, but starting this week, Mojang is solely focusing on bug fixes, optimizations, and making minor last minute adjustments needed to accommodate everything that has been introduced in prior snapshots.
Changes in snapshot 17w17a
​
Added lots of new advancements and moved existing ones around

​

Gave terracotta blocks unique colours on the map

​

Tweaks to the difficulty of the Illusioner

​

Reverted the purple skulker colour, sorry about that!

​

New sound effects, including new note blocks notes!

​

Made the tooltips in advancements UI overlay the screen

​

Technical: Added "UpdateLastExecution" nbt tag to command blocks, useful for loops

​

Technical: Added bulk-granting/revoking to the /advancement command

​

Technical: Allow advancements to trigger commands as rewards

​

Technical: Optimized the recipe book a little

​

Technical: Advancement icons now allow data values

​

Fixed bug MC-114971 - Missing usage translation for '/advancement test' command

​

Fixed bug MC-114979 - advancement command doesn't allow bulk grant/revoking

​
Some updates to know about.
We have started generating new ores in the map so that you will find some of all ores on all levels.
Your horse will now come with you when doing teleports. (As long as you are rideing it)
/sw stuck will take you out of the nether for free , but with a 60 sec warmup.
/sw spawn will take you to the spawn area in the nether with the cost of 1 iron ingot.
The permission to spawn the wither can now be purchased from spawn, across the bridge (Costs 1 full set of chainmail + 1 dragon head)
Finally! A new rank has come to the creative server! The video has all the info you need about it!
Spoiler (open)
Spoiler (close)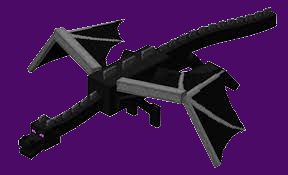 With the ender dragon now dead the portal to the end has been opened at spawn.
​
Most of you have noticed that there is a 10 min cool down on most teleports.
Lets not forget what options you have to travel faster:
Use Elytra with rockets.

Use A boat ,
Breed a fast horse.
Use the Nether highway
Here is a guide on how to use the nether highway. Thanks Baerbros for the video.
And we are live! The new map is up and running!
Quite a few things have change and the biggest change being the ranks.
We are now running 3 trees each with 5 ranks; Gatherers, Travellers, and Builders.
Builders are pretty much the same as the designers were previous map; you build something, apply it, and if it passes get the next rank.
Gatherers have to collect material to be eligible to rank up.
Travellers have to travel distances in various ways to be eligible to rank up.
Every tree comes with its own perks which you can find on the wiki over the next week (along with their specific requirements).
Make sure to read all the signs when you spawn!
See you ingame!
We also have dynmap back!
http://minecraftserver.com:8008/
The server runs on 1.11.2. We will let you know when it updates.
For donators: For the time being you won't see your ingame suffix (the + behind your name). Worry not! I still have the list of all donators and the rank will return with different perks in the future.
If you find an amazing biome, or amazing view of an area, make sure to post a picture of it! I have not seen all biomes yet so I am curious to see what everybody finds!