Minecraft Server Join One Of The Best Free Minecraft Servers
Shop owners should now be able to change their prices a lot more efficently. You can now copy text form normal signs to shop signs by using the Lapis_ore block

P.s. This feature is only open to Citizens and above.
In order to combat the increased spam, promotion from registered member to builder has been changed.
This wont affect any existing members, just new members.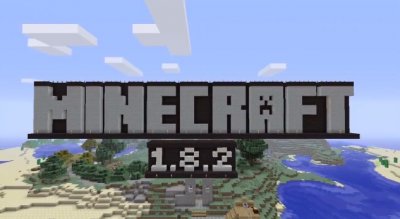 After 7 pre-releases of fixing bugs,
Minecraft 1.8.3 is now available.
It is recommended you update your game to this version to prevent any bugs you may be experiencing. Your Minecraft version will update the next time you launch your game. If it does not,
You can re-download this launcher here.
​
What does this update bring?

New Statistics
Cake Slices Eaten
Cauldrons Filled
Water Taken from Cauldron
Armor Pieces Cleaned
Banners Cleaned
Interactions with Brewing Stand
Interactions with Beacon
Droppers Searched
Hoppers Searched
Dispensers Searched
Noteblocks played
Noteblocks tuned
Plants potted
Trapped Chests Triggered
Ender Chests Opened
Items Enchanted
Records Played
Interactions with Furnace
Interactions with Crafting Table
Chests Opened
Spectator mode
Mobs no longer follow or attack you in spectator mode.
TNT
Reverted explosion physic changes to those before the 14w31a snapshot.
Explosion force is no longer biased by direction
Oak and Dark Oak Trees
Oak and Dark oak branches no longer replace blocks
Beacons
Now ignore bedrock above them when determining a clear view to the sky.
Mobs
Ocelots now spawn at or above sea level, rather than at Y=63.

Squids now spawn below sea level, rather than at Y=63.
Carrot On A Stick
Crafting one now removes all enchantments from the original fishing rod.
...
Just a quick update to the website CSS code:
All signatures are limited to 250px
All images inside signatures are limited to 100px in height and 800px in width

This is due to some extremely large signatures I've been seeing lately.

I've added a poll to have people choose whether they want to increase picture size in height but be limited in picture amount.
Just a reminder to all shop owners , The BOTW has changed from circle-stone to a Watermelon Block
News Flash
The shop hub is now open for any citizen interested in running a shop.
There is a stargate at spawn leading to the shop hub so if you wish please go take a look.
Once you find a booth that you are prepared to pay for contact a OS or Admin and they will help you.
P.S. Just make sure you have enough cash to pay for your stargates once you got the booth.
Show Spoiler
Hide Spoiler

We are about to open up the Server shop hub, Reservations of booths can be done now.
There is a stargate at spawn leading to the shop hub so if you wish please go take a look.

If you want to reserv a spot for yourself please contact a OS or Admin so that they can reserve a booth for you. This is done via a sign with the text

Reserved for
Player name.

The Rules and regulations for the shop hub can be found here
http://www.minecraftserver.com/forum/wiki/survival-shop-hub/
Info for Admins and OS's
How to handle payments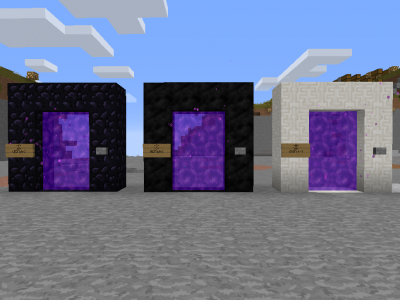 In a long-time coming return, we are starting to phase in an old, favored classic - Stargates!
While not everything is set in stone
*just yet*
here are some important details for you to know:
It will cost money to set up portals
It will NOT cost money to use them
You will NOT get money back from destroying your portals
How much will it cost?
We are aiming at the cost being 999 nuggets per gate - that's right! Cheaper than 1K each way! Only 1998 total for two portals!
Can we add a cost to teleport?
No. Portals will remain free to use. In addition, destroying portals does not get you your money back.
Can we add any network?
No, especially not at the beginning. At first, all networks will be limited to
YOUR NAME
. This is why we were waiting until the name changes dropped - for now you will only have access to the "yourname" network.
What about shops?
Shop portals will be set up by staff with their own set of rules: Expect there to be a surcharge to be on the shops network. More details to come shortly

So no one can use my portals but me?
This is not true - ANYONE can USE your portals, but ONLY YOU can make a new one on your network or destroy one on your network. This means other people will not be able to dial into your network.
What about options?
For now, there will be no options other than the standard gate. Over time, the options such as "Hidden" and "Private" will be made available at no charge. Over a longer period of time, some other options may be made available for a small nugget surcharge (read: Perk)
Who can make portals?
Any Citizen+

When are we getting them? AND DON'T SAY SOON!
The Current Release Date is set on this SUNDAY (2/8/15) whenever I get back home and remember to make the changes.
---
Other Notes / Errata:
There are currently issues with the portals aligning correctly, the frames may only go East/West and may jut out of a N/S portal, this is purely...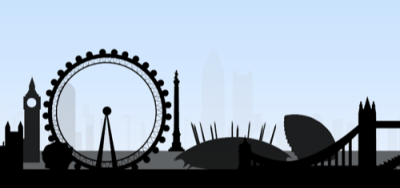 Mojang has just announced the next MINECON!​
If you like Minecraft, and you like people who like Minecraft, you'll probably like MINECON. It's THE place to see all the cool Mojangstas you fancy, meet people who love Minecraft maybe even as much as you do, and attend panels and events full of YouTube creators and a ton of other talented folks!
This summer Mojang is headed to London, UK to hang out with 10,000 Minecrafters alike. As usual there will be panels, contests, tournaments, events and a soon-to-be-announced show-of-some-sort for our Saturday night bash.
WHEN:
July 4-5, 2015
WHERE:
ExCeL London Exhibition and Conference Centre
WHO:
You, hopefully!
How do I get tickets?
Ticket sales will happen in February, exact date and time will be announced in the next two weeks. You'll head to minecon.mojang.com to purchase them, but they will go fast! To accommodate different people's schedules, they will be released in two batches on the same day, different times, 5,000 tickets in each batch. When you buy your ticket you'll also get access to our discounted hotel pricing, so don't go booking a hotel room just yet!
How do I become a volunteer (aka MINECON Agent)?
So you want to be a part of the event? Mojang will be taking volunteer submissions next week. You'll fill out an online form and we will get back to you before tickets go on sale. Watch mojang.com for more details.
I have a great idea for a panel, how can I make it happen?
The community submitted panels have been some of the best panels we've seen at MineCon. Panel submissions will begin in early March. You'll need to fill out an online form about the panel, who would be best on it, and submit a video of yourself describing the panel and why it should be at MINECON.
I want to exhibit at MINECON. How do I get a booth?
Each year Mojang provides a nice selection of awesome exhibitors, and you could be one of them! You can contact...