Minecraft Server Join One Of The Best Free Minecraft Servers
All servers are currently running 1.11.2! You can use /server (name) to hop to any one of them!
SURVIVAL

: Use version 1.11.2 and the ip Survival.MinecraftServer.com


FACTIONS

: Use version 1.11.2 and the ip Factions.MinecraftServer.com


CREATIVE

: Use version 1.11.2 and the ip Creative.MinecraftServer.com

Info on how to change your minecraft version can be found HERE.

The staff team will keep you updated on version changes as they come!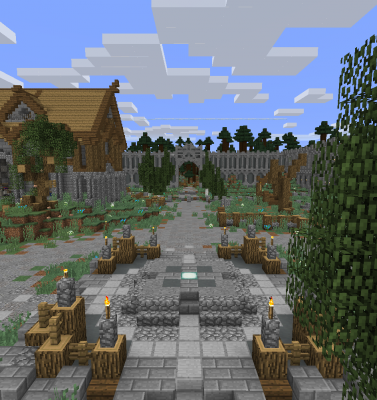 It's finally here!
To join Factions, put the following in to direct connect on the minecraft client - Factions.minecraftserver.com
Alternatively, you can get to Factions from Survival using /server Factions
If you haven't seen already, there a number of
WIKI
entries that have been made over the past week. We will be updating and adding new sections there over the coming weeks.
If you have any questions, please don't hesitate to ask them, either on the forums, or by speaking to an Admin in-game.
See you all out there!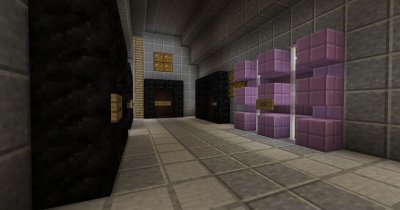 We are now running Minecraft 1.11 - Remember to do the switch in the Launcher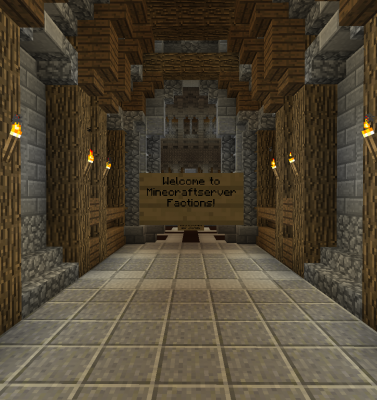 Factions has come to MCS.



Release date.
18th December 2016
18:00 GMT
Check your local timezone so you know when we go live.

Upon joining the Factions server you will be given the rank of Outlander. Much like Settler, for Survival, this rank has your basic permissions. Ranking up from here, will require you to /register in game. From there, you can go down some of the rank ladders.

We use gold nuggets as the currency here. (Named gold pieces in game.) Apart from the obvious you can acquire gold pieces by selling certain items to the admin shop at spawn. Pigmen do not drop golden nuggets. But they do drop some tasty pork.

Damage multipliers have been tweaked too. More information on this will be on the Wiki. So make sure to check that out over the coming weeks.

Many things will be added to factions over the coming months. We will be taking suggestions for changes on the server. So if there's something you think will benefit the server, make sure to tell us about it in the factions suggestion section on the forums.

We hope to see you very soon!

- Faction staff
Here's a machinima directed and edited by myself for the holidays! Special thanks to the people involved: Squibby, Hazel, ToastedCoconut, and Fox!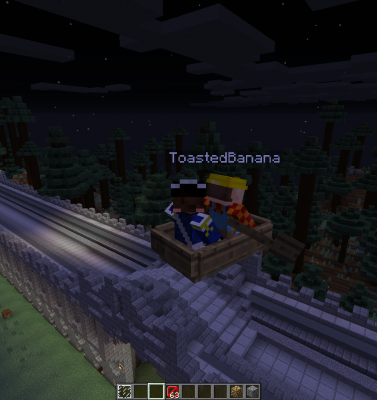 Meanwhile, in the land of creation...

More information coming next week, stay tuned!
So G-town was a failure of epic proportions!

Sorry about that... totally my fault. However I've removed all the glass, deleted all of the blank claims and it's now a free for all for anyone to claim as much property as they want, wherever they want, starting - NOW!

Go!

(If you had a plot there, no we won't refund your gold, but you do still have a free claim there where you are trusted. You may need assistance claiming your plot again, if so, please contact an OS.)