Minecraft Server Join One Of The Best Free Minecraft Servers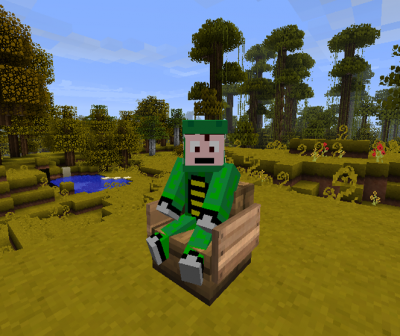 ​
Players can create and use chairs on the Minecraft Survival Server, we make it possible to use stair blocks and signs to create chairs so that you are able to sit down on them. See the above image on how to construct simple chairs. In game it will appear you see yourself as sitting a bit little higher than you are supposed to, however other players will see you sitting normally though.
Chairs have to be created using stair blocks with signs on each side, you can create chairs up to three stair blocks wide for sitting on. If you wish to sit down on a chair, you simply have to right click on the stair block. If the stair block does not have a sign on each side, you will not be able to sit down. To stand up from sitting in a chair, you have to press your sneak key, you can also destroy the chair to stand up.
Commands available are:
/chairs on
- Allow players to enable chairs for themselves.
/chairs off
- Allow players to disable chairs for themselves.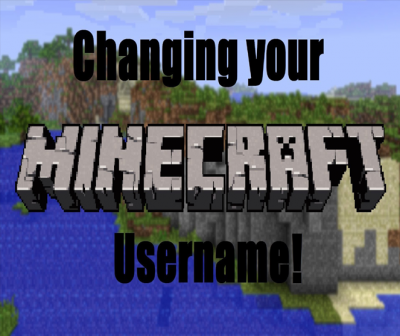 ​
Did your younger self pick an immature, embarrassing, or plain weird Minecraft username when you first found the game? You can now smack your younger self with the new ability to change your Minecraft username on
February 4th!
​
After an almost 2 year long wait since Mojang first hinted this feature, it has finally arrived. But how will it work you ask? Keep reading!
What do I need to do this? Will it cost money?
The only thing that is required is a Mojang account. If you currently sign in to Minecraft with an email address, you're all good! There are no other requirements, and it doesn't cost any money.
It sounds good! Where can I do it?
On your Mojang account page. Once the feature is made available you'll see a "change" link next to your Minecraft name.
Can I steal somebody's name? Can I call myself "Natbyte" too?
No. There is already somebody called Natbyte and names are still unique. You can't have the same name as another player; they will have to change their name for you to be able to take it. 37 days after they change their name, the old one will become available.
What about all those unpaid usernames from so many years ago?
We will be freeing up all those old unpaid usernames when the new name changing feature is released.
Can I change the capitalisation of my name?
Yes, you can!
Does this mean that I can pick a new name every day?
No. After changing your name you have to wait 30 days before you can do it again.
What if I change my name and then realise that I don't like it? Can I change back to my old name?
After 30 days, yes.
If I ban a player "Jordan59961" and he changes name to "Jordan59962", will he stay banned?
Yes. Same for white listed players and oped players. They also keep their inventory, pets, statistics and everything they own on a server.
How will this work with mods and plugins? What about my custom stuff on this one...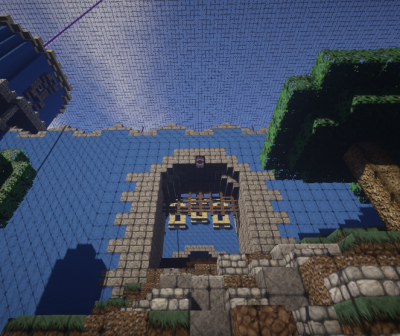 ​
The debut event, ModHunt, will be held in our brand new event facility at 6PM GMT this Sunday, January 11th, 2015.
ModHunt is a classic BlackReaver event where players and staff bash it out in the arena. More than one round will be held.
Be there or be square!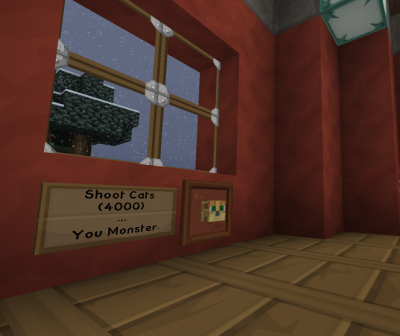 ​
Want to wreak havoc upon GoldWilde by shooting fluffy kittens? Look no further than the Air Perks room in the Wizards Tower located at /spawn! Players may purchase this wonderfully useless, yet immensely entertaining perk for 4,000 Golden Nuggets. /kittycannon awaits you!
What are you waiting for! Get to the tower and start annoying your friends with flying fluffballs today!


SALE​
Price lowered to

3000

after repeated requests by PETA to decrease flying cat injuries. We'll show them!

​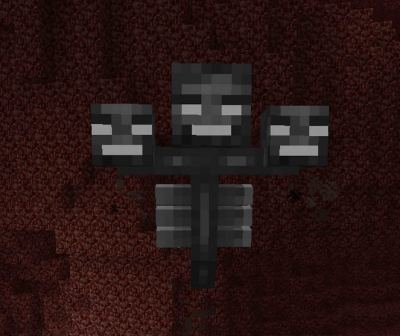 ​
Players on the Survival server can now summon the Ancient Wither, the Ancient Wither can only be summoned in the Nether, you will also need to have visited the the Wizards tower at
/spawn
to trade for this magical ability, the Ancient Wither Summoning ability costs 5000 golden nuggets and also requires a full set of chain mail armor in payment to the Wizard. This ability can be found inside the Fire room in the Wizards Tower.
Once summoned all Ancient Withers have a small chance of dropping a Nether Star when they die along side other valuable items. But remember bring your friends to the fight, if you wish to have the highest possible chance of an Ancient Wither dropping a Nether Star upon death. When more players fight the Ancient Wither the loot also increases in value but beware Ancient Withers are strong and deadly foes, do not under estimate them!
Who will be the first to kill an Ancient Wither in GoldWilde?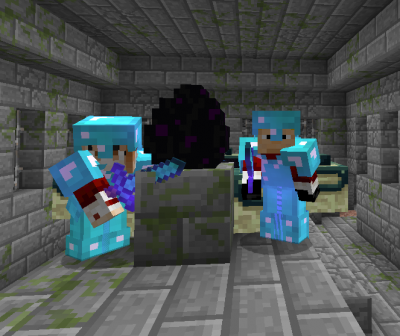 ​
Well done to Harry_Turney123 and Mndude323, they were the first players on the new Survival server to slay the Enderdragon all this within the first 10 hours of playing on the new map!
However my dear readers fear not, this is not the end of the Enderdragon! We have introduced a system to allow other survival players to have the chance of slaying an Enderdragon once respawned.
One of the many changes we have introduced on the Survival server is in relation to The End this realm now automatically resets after a random amount of time ranging from two to seven days and a new Enderdragon is born. Allowing players who are looking for a challenge to slay the Enderdragon! When you are in the magical realm of The End many of your Overworld powers are negated by the Enderdragon.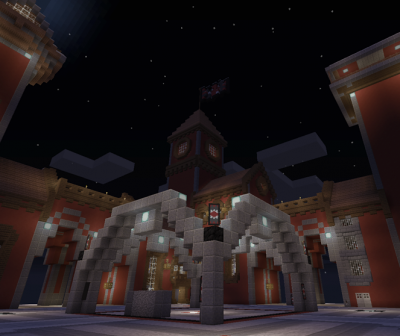 ​
Happy Christmas from me Natbyte and all the Survival server staff, as I am sure many of you are now aware we have launched a brand new map for our Survival server. Let me update you with all the details so far.
Firstly we are still working on the server and fixing issues as they occur, as many areas in terms of game play mechanics have been changed for the better, please have patience with us while we update the Wiki over the next few days with all the new commands and ranks you will be able to gain.
Upon joining the Survival server you will automatically become a Settler, starting as a Settler you can build and join in with all the activities and life on the Survival server, gone are the days where you needed to apply to be a Settler just so you could build, all new players on the Survival server can build straight away as soon as they join, just find a some free space, and place your first chest to claim some fully protected land!
We also have a new rank, the Citizen rank does need to be applied for, it is very simple all you need to do is post your name in our forum thread here:
Apply for Citizen Rank
We have changed to a gold based economy, the only source of gold in the server is from mining, zombie pigmen no longer drop nuggets, so get digging if you wish to get rich!
Protection has also changed, now the amount of land you can claim is based upon the length of time you play on the server, play longer on the server, claim more land!
We have also changed The End, once the Enderdragon has been killed, it will eventually re-spawn so it can be killed again giving everyone the chance to own a dragon egg and have fun killing the Enderdragon.
As a celebration of Christmas for the next 48 hours everyone has access to /trails enjoy them and have fun.
We have many surprises in store for players,...​